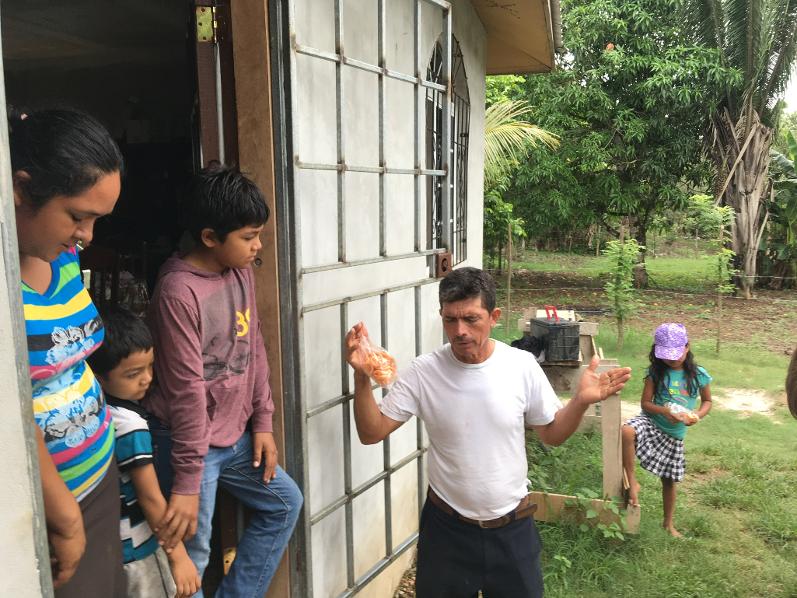 Pray
If there was any one thing we need, it is your prayers.
Please pray that God will lead us to only the places He wants us to go and that we listen to Him. Please pray that He appoints the right people to serve. Please pray for our safety. Please pray that lives will be changed in the people going and the people we are helping. Please pray that the funds will arrive to accomplish all that God wants accomplished.
We need you!
People come to us all the time asking if they could help support HS Missions or participate in our program. The obvious answer is 'yes'. You are always welcome to participate.
Keep abreast of our calendar and newsletter. When we put the word out that we are putting a team together, you'll need to alert us of your desire to participate. If you would like to receive our newsletter, simply send an email to hsmissions@charter.net and in the subject line, type "newsletter".
How much does it cost? Locally, it typically does not cost anything for you to participate. When we leave on an airplane or a long distance in vans, typically you'll be responsible for paying your way.
We need a van!
We are often borrowing or renting vehicles and have grown to the point where we have a need for a 15 passenger van. Not that we would be picky, but we need one that would be dependable enough to haul 15 people across the country. A van or money toward a van would be greatly appreciated.
These families need funds:
We have many kids who would love to go with us but lack the funds. This is where you can really help change a life.
Additionally, we seldom ask enough money from the people going and rely on outside donations to fill in the gap. We believe keeping the costs down per person allows for more people to be involved.
We don't have a fancy office or paid staff, so 100% the money that we receive actually goes to help someone. In order to put roofs on houses, wheelchair ramps for people who otherwise could not leave their home, build windows in houses to be warm for the winter, fly to the jungle to share Bibles, bring vitamins to our medical clinic, and hundreds of other things, it takes money. When God lays it on your heart to give, it is our prayer that you do.

Whether you send $50 or $5000, all of the money you send goes directly to changing a life! You can pay online by going to the "Home" page and clicking on the donate button just below the video.
In light of the above, what we can accomplish and who or how many people can go is dependent on the funding at the time. With this in mind, the more funds available, the more people get to go and the more lives that can be changed.
You can send tax deductible donations to:
HS Missions
3605 Rockwood Place
Kingsport TN 37664
Or you can go to the "Home Page" and click on Donate