Here's what our team members say:
"Working with HSM is a hands-on opportunity to show what love looks like in action."
"My goal was to serve each person I met, one at a time."
"The most incredible experience of my life."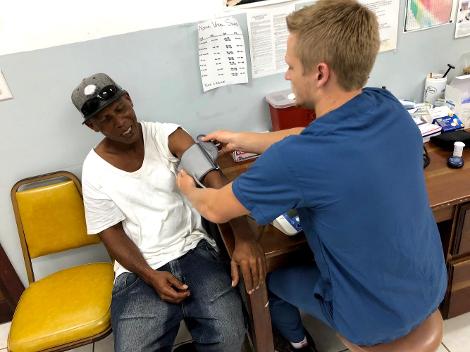 What are we about?
Simply put, we are here to help.
HS Missions is a nonprofit organization meeting spiritual and physical needs locally, nationally, and internationally. HS Missions' purpose is based on the conviction that we must love and care for one another, and empower opportunities for people to put their faith and love into action. HS Missions brings diverse people together to build better communities for everyone.
By sharing resources with those in need, HS Missions volunteers and supporters say "I was more blessed than the people I came to help."
In short, we have traveled throughout the U.S. and abroad to serve communities and families. We partner with local heroes in each community.
What does this look like? You'll find us roofing in snow storms on an Navajo reservation, building missionary homes in the jungles of Central America, designing wheelchair ramps in Virginia, and opening a Belizean medical clinic.
If you would like to receive our newsletter, simply send an email to hsmissions@charter.net and in the subject line, type "newsletter".

What about the founder of HS Missions?

Russ Rogers, founded HSM in 2003, and still has a full time job outside of HSM. Russ is happily married to his highschool sweetheart for 30 years. Russ & Tracy have four children who have all grown up around missions.
In 2003 Russ was 'strong armed' into going on his first mission trip to Belize. Once he saw the difference it made not only for the families in Belize, but also in the lives of the volunteers, Russ answered God's calling to orchestrate future mission trips for workers of all ages.
Below are some of the positions in which Russ has served. When he's not on site with an HSM project, he enjoys spending time with his family camping, fourwheeling, boating, hiking...or just about anything outdoors.
Director of HS Missions
Author of the book, The 17 Laws of Parenting
Co-Authored a book with Pat Summit & Alexander Haig, Jr. called Pillars of Success
Board member with Tennessee Home Education Association
Board Member of Ballad Health Medical Management
Board member, officer, & treasurer of the Kingsport Chamber of Commerce
Vice President of Leadership Kingsport
President of the Kingsport Convention & Visitors Bureau
President of the Kingsport Sports commission (KPLAY)
Board member of Friends In Need (Medical clinic for the uninsured)
Member of the Area Legislative Affairs Council
Member of the Sullivan County Legislative Affairs Council
Member of the 2008 Kingsport Business Development Coordinating Association
Graduate of Leadership Kingsport
Volunteer and supporter of Girls, Inc
President of Kingsport Christian Academy
Member of the National & International Speakers Associations
President of Toastmasters
Basketball coach for Kingsport Area Home Christian Education Association